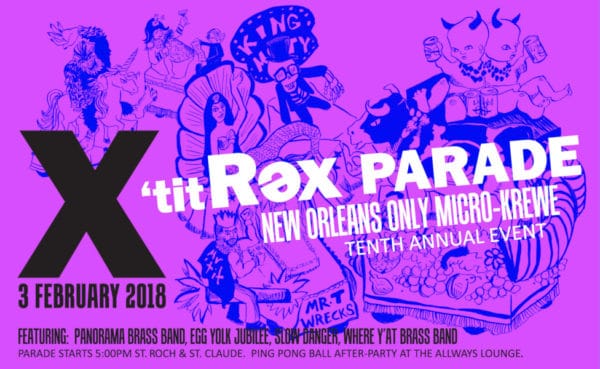 This year is our TENTH ANNIVERSARY! And what better theme to take than ….. 'X' ?
The place is now famous: St. Roch & St. Claude ( actually the neutral ground at Marais Street on St. Roch ) for our TENTH ANNUAL ROLL! Come a little early to see the floats line up on the neutral ground, to get pics and better looks.
We're happy to be back and we're happy to celebrate with all of you and all our friends in the St. Roch, Marigny & Bywater neighborhoods! See you on February 3rd!
The route is the same as last year… but in case you've forgotten…