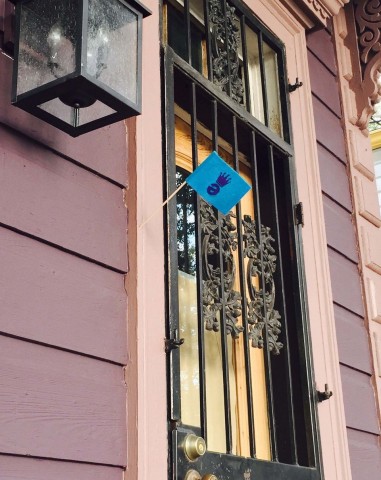 We may be small, but we choose to be.
via Nola.com —–
By Sue Strachan, NOLA.com | The Times-Picayune
Email the author | Follow on Twitter
on February 02, 2015 at 11:17 AM, updated February 03, 2015 at 6:54 PM
It's that time of year when homes, still a little drab from the winter, begin to take on a festive, more colorful look. While the Stars and Stripes always are on display, it's between Jan. 6, Kings' Day (or Twelfth Night), and Mardi Gras, this year Feb. 17, that flags — many in the official Carnival colors of purple, green and gold — festoon the exteriors of homes and businesses.
New Orleans and flags have had a long-standing relationship. Nine official flags have flown over the city: Spanish flag of Castile and Léon; white flag of Bourbon France; Bourbon Spain; French Tricolor; U.S. flag beginning with the 15 stars and stripes of 1803; the flag of Independent Louisiana; the Stars and Bars of the Confederate States of America; the state of Louisiana flag; and the City of New Orleans flag.